Counselling can be a very important part of managing your mental wellbeing, particularly at this worrying and for some, lonely time.
My postgraduate diploma training was based on both person centred and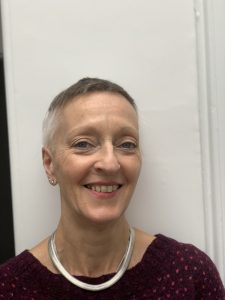 psychodynamic theories and both of them inform my practice.  I have also undergone specialist couple counselling training with Relationships Scotland in Edinburgh.  Alongside this I have an interest in working with clients who live with Asperger's syndrome.
I am very interested in the way our pasts and past relationships have contributed towards shaping who we are today and talking therapy can help us to make sense of it all.  I am committed to being led by you and helping you to explore what is going on for you in the moment.
Most of our relationships are not free from judgement and yet that is what I can offer you as a counsellor – a talking space where you are heard and accepted, somewhere you can start to think about your feelings and difficulties in depth, to better equip you to understand yourself and make any changes you feel are necessary.
I have lots of life experience and an empathic approach to the difficulties that individuals, couples and families face in dealing with the complexities life throws at us.  I have practised in  Edinburgh agencies offering both general individual counselling and specific couple counselling.
Our therapeutic relationship is of key importance to the work we can do together and it can be either short or long term, depending on what suits your needs.

I am an Edinburgh counsellor working in the Morningside area of Edinburgh.
During the current health situation with Covid 19, I am very happy to take on new clients by  video link only (skype or zoom).